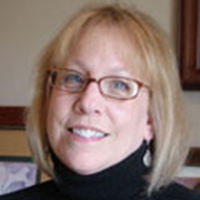 Claire Wilhide, MS, NCC, LGPC
Psychotherapist
301.712.9015 ext. 1020
Claire provides psychotherapy for adults and older adolescents. Essential to her approach to therapy is creating a comfortable, safe, and trusting therapeutic relationship in which one can feel heard and understood. She helps individuals identify issues and patterns of coping that may no longer be useful and explore new positive approaches that support growth, insight, and change. She emphasizes developing a curious, compassionate stance toward oneself that allows for greater clarity and deeper meaning to emerge from life's complexities.
Claire believes that "from the wound comes the gift" and so it is when we transform our woundedness and challenges into the gifts of growth and healing. The process invites us toward a greater sense of self integrity, resiliency and resourcefulness in engaging with life.
EDUCATIONAL AND PROFESSIONAL BACKGROUND
Claire holds a Master's Degree in Pastoral Counseling from Loyola College in Maryland. She is licensed by the Maryland State Board of Professional Counselors and Therapists and is also a National Certified Counselor. She obtained her Certification in Thanatology for Grief, Death and Dying. Claire is a member of the National Board of Certified Counselors and the Frederick County Mental Health Association.