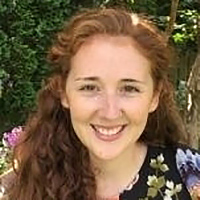 Ethel Sayles, LMSW
Psychotherapist
301.712.9015 ext. 1030
Ethel offers psychotherapy to children and their families.  She believes in the power of empathy as a therapeutic tool and also strives to cultivate empathy in the child client.  Ethel believes in promoting and protecting the natural resilience of children and places great emphasis on the development of emotional regulation and social emotional learning.  She loves meeting new children and believes that each child has a unique set of gifts and qualities that should be celebrated.
EDUCATIONAL AND PROFESSIONAL BACKGROUND
Ethel holds a Master's Degree in Social Work from Delaware State University and a Bachelor's Degree in Spanish from Salisbury University.  Ethel is a Licensed Master Social Worker in the State of Maryland.  She has 10 years experience providing community based services such as victim advocacy, violence prevention, and school social work.  She has completed over 200 training hours in the area of Trauma-Informed Care.