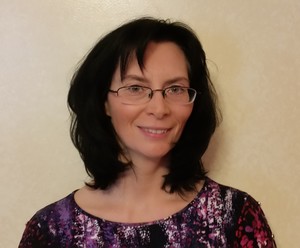 Iwona Gerner, LGPC
Psychotherapist
301.712.9015 ext. 1028
Iwona provides individual, couples and group therapy for adults who are seeking personal growth, experiencing grief and loss, or managing transitions in their lives. Her specific area of interest and experience are women and men who are struggling with fertility issues, pregnancy losses, living childless and more… Her passion in fertility and other reproductive issues is enhanced by both her personal and professional experiences with the challenges of family building and issues of loss. Iwona believes that life challenges have the potential of taking people down a path of self-reflection and healing. Iwona works from a holistic approach inviting clients in various mind-body-spirit experiences. She brings a mix of hope, professionalism and compassion that invites clients to feel safe and understood.
Iwona brings variety of professional and personal experiences with people of different cultures, ages and lifestyles. She has been kindergarten teacher, director of non-profit organization, development worker and pastoral assistant. Throughout her life and work she felt passionate about people and their uniqueness, assuring they felt heard and understood above all else.
Iwona offers therapy in following languages: English, German, Polish
EDUCATIONAL AND PROFESSIONAL BACKGROUND
Iwona holds a Master's of Science in Clinical Community Counseling from the Johns Hopkins University in Baltimore, Maryland. She received her Bachelor's degree in Social Work in Cologne, Germany. There she worked for many years in settings that include inpatient psychiatric care, crisis intervention, addiction counseling and child/parent services. Iwona returned back to school to become a therapist. She is Licensed Graduate Professional Counselor (LGPC) and a Fertile Body Certified Therapist. She got additional trainings in loss and grief therapy, meditation, psychodrama, sand tray therapy and relaxation techniques.
She is a member of professional organizations: American Counseling Association, American Society for Reproductive Medicine, and Resolve- The National Infertility Association.