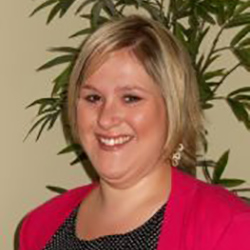 Katherine believes in treating the whole person.  She connects with such a variety of people because she is compassionate and genuine. She believes trust is a crucial part of therapy and healing.  She asks that clients take an active role in their counseling.
Katherine believes in supporting clients where they are and assisting them when they are ready to work through difficult issues.  Katherine believes that a healthy combination of support and challenge in the therapeutic environment allows a client to grow and be successful in therapy and other aspects of life.
EDUCATIONAL AND PROFESSIONAL BACKGROUND
Katherine graduated from Hood College with a Bachelor's Degree in Social Work.  She received her Master's Degree in Social Work from Salisbury University. She is a licensed Social Worker in the state of Maryland.  Katherine has been working in the Human Services field since 2001.  She has worked with a variety of populations including mental health, substance abuse and trauma.  Katherine has provided therapy to children, teens and adults in a variety of settings.  She provides individual, family and group counseling.