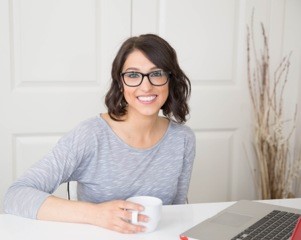 Marianne Riley, LCPC
Psychotherapist
301.712.9015 ext. 1032
Marianne Riley is a psychotherapist and a professor of psychology.  Marianne work's with a range of different issues, but specializes in body image, self-esteem, eating disorders, ADHD, anxiety and depression. Marianne has over 5 years of experience working with eating disorders, and work's closely with you, your family, if applicable, a registered dietician and others to make sure that you are fully supported throughout therapy.
Marianne work's primarily from a Dialectic and Cognitive Behavioral Therapy philosophy which means that she will meet you where you are, work specifically on the here and now and tailor interventions, behavior/cognitive modification and skills to help you change, grow and prosper. Marianne offer's a relaxed and safe environment for you to feel at home and she practices from a holistic background, which means taking the whole person into consideration during treatment rather than just the parts. In her approach, she incorporates mindfulness, meditation, essential oils and yoga.
Join Marianne as she helps you to discover yourself and renew and grow into the person you would like to become. All she asks is that you are willing and ready. In Marianne's free time, she likes to do yoga, spend time with animals, read and enjoy friends and family.
EDUCATIONAL AND PROFESSIONAL BACKGROUND
Marianne Riley earned her undergraduate degree from Towson University and her graduate degree from The Johns Hopkins University. Marianne earned her training from The Beck Institute in which she was certified in Cognitive-Behavioral Therapy. Marianne did her internship at Vesta, Inc., in Germantown, MD, where she specialized in children and adolescents. Marianne has worked at both the group and private practice level, as well as taught undergraduate classes at American University in Psychology.