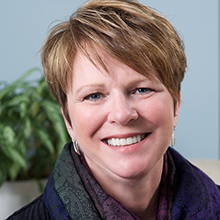 Zoë Worrell, LCSW-C
Psychotherapist
301.712.9015 ext. 1301
Zoë provides individual, couple, and group psychotherapy for adults. Her work and art as a therapist involves creating a safe, supportive, confidential setting that allows an individual to explore areas of concerns and promotes the opportunity for healing, change, and growth.
Zoë believes that the relationship between client and therapist is fundamental to the process of change. Through this relationship, an individual can engage in a journey of discovery that opens one's life up to new possibilities in areas such as relationships, health, work, and creativity.
EDUCATIONAL AND PROFESSIONAL BACKGROUND
Zoë holds a Master's Degree in Social Work from the University of Maryland School of Social Work and has worked in settings that include inpatient psychiatric care, domestic violence, crisis intervention, and addiction counseling. She has also completed post-graduate training in the treatment of trauma at the University of Maryland School of Social Work.